Want to get access to a luxury hotel amenity, such as a cabana-equipped pool deck or fitness center, without having to book a room? There's a pass for that — a "resort pass." 
Founded in 2016, ResortPass is an amenity booking website and application that connects consumers to hotels in selected areas for enhanced staycations or full-fledged vacations.
Some have compared the online marketplace to Airbnb, the short-term home rental platform, and ResortPass's CEO, Michael Wolf, views those comparisons as compliments.
MIAMI PENTHOUSE LISTED FOR WHOPPING $50M AT WALDORF ASTORIA RESIDENCES 
"There are some parallels about creating an asset out of underutilized inventory," said Wolf in a video call with FOX Business.
"The way I think about it is that Airbnb opened up new revenue streams for homeowners, and we're doing something very similar for hotel operators," he continued.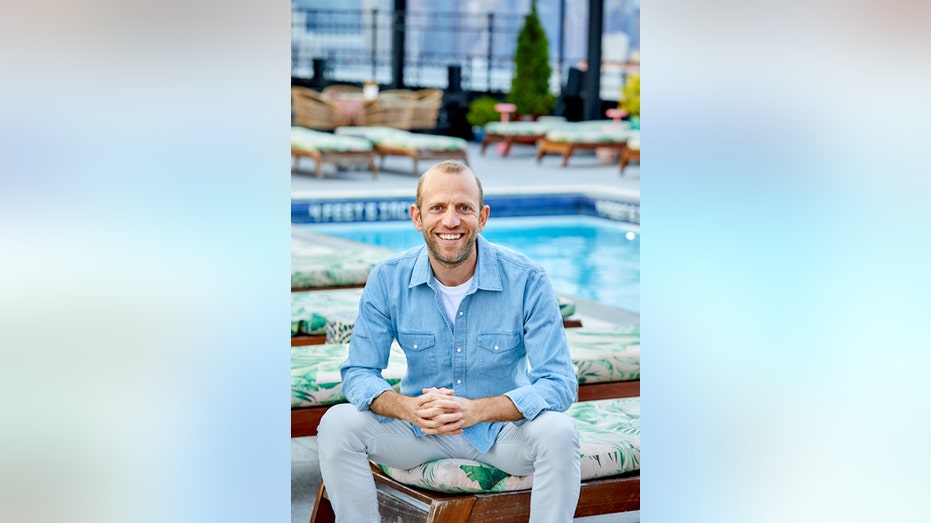 Wolf, based in New York City, joined the ResortPass team in 2022 after serving as an adviser for the company's hotel partner network.
The company's founder and former CEO, Amanda Szabo, started ResortPass with a single hotel partner in San Diego and the network has grown to well over a thousand throughout the United States, Caribbean, Mexico and beyond, according to Wolf.
"It really was a response to her searching for a local getaway," said Wolf. "And she saw from visiting a hotel one day that there was all this excess capacity by the pool, at the spa and other amenities."
CLASSPASS CEO: WORKOUT CLASS DEMAND HIGH, 'INCREDIBLY RESILIENT'
ResortPass is partnered with various amenitized lodging businesses, from small independent hotels to large resorts.
Facilitating short-term amenity access to day-trippers is an option that helps hospitality providers fill in the gaps they have in parts of their amenity layer, according to Wolf.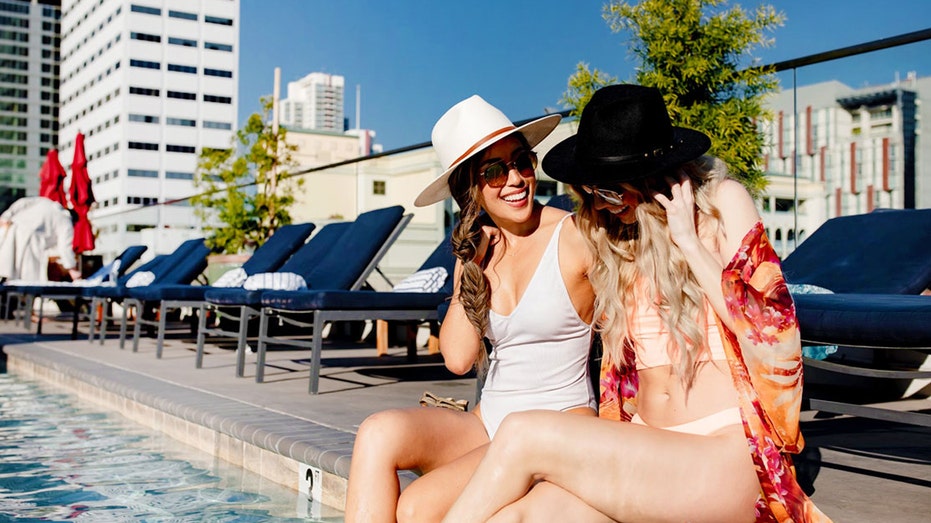 Spas, pools, private beaches, gyms, day rooms and beds, activity and event spaces are just a few amenities that are highly booked on ResortPass.
Wolf noted that the amenity booking company appears to appeal to solo travelers, who are looking to recharge, and groups that want to get together.
AIRBNB LAUNCHES 'ANTI-PARTY TECHNOLOGY' TO HELP HOSTS PREVENT RISKY BOOKINGS
Customers have sought out amenity bookings for anniversaries, birthdays, family outings and daytime excursions from cruise ships or road trips, according to Wolf.
"We've essentially created a mechanism for people to have this local escapism and kind of getaway without going away," he said. 
"And so ultimately, this is kind of the rise of the day guest and the rise of the vacationer."
Beyond hotel restaurants and bars, locals tend to miss out on hotel offerings because they have little reason to book an overnight stay, unlike their out-of-town vacation counterparts, who might be making a once-in-a-lifetime trip, said Wolf.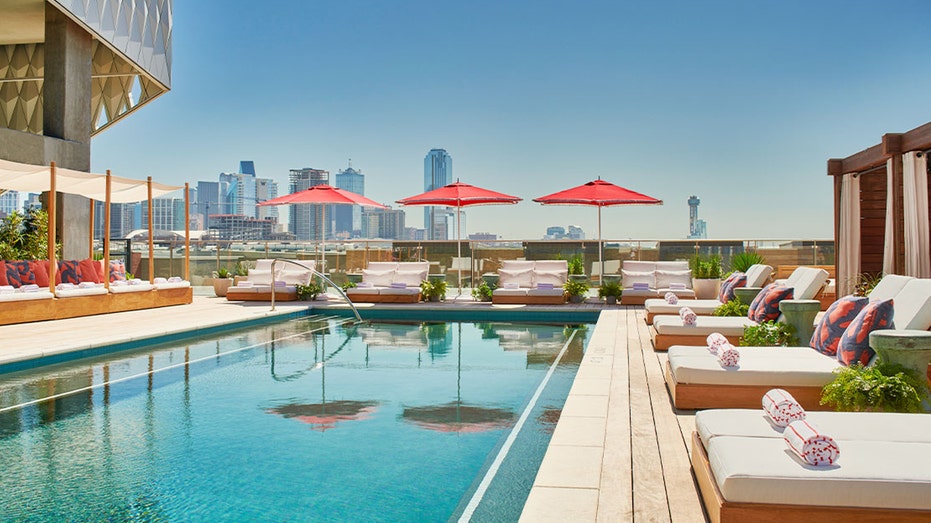 He noted that local consumers don't need accommodations when they live a short walk or drive away from a hotel or resort.
MEMBERSHIP NAIL SALON DISRUPTS INDUSTRY WITH WATERLESS HYGIENE-FOCUSED MANICURES AND PEDICURES
"Most people are using this as this kind of splurge," said Wolf. 
"So, for example, when people go to the hotels, they often spend quite a bit on food and beverage because for them, it's like this mini-vacation day, where they really want to enjoy themselves."
While ResortPass is not looking to replace overnight hotel stays and caters to a premium market, friends and family could divvy the cost of an amenity booking among their group for a lower price than if they booked it solo.
A private pool cabana priced at $500 or $1,000 can usually host up to four guests, according to listings on the ResortPass app.
Most of the company's hotel partners are in North America. 
ALABAMA HUNTING RANCH SPANNING 1,200 ACRES HITS MARKET FOR A RECORD-HIGH $12.5M   
In the U.S., ResortPass user can find hotel amenities in "diverse geographies," including Chicago, New York City, Miami, Oklahoma City, Portland and "pretty much everywhere in between," according to Wolf.
"The hotels have told us we've introduced a whole new customer to them that they never would have had," said Wolf.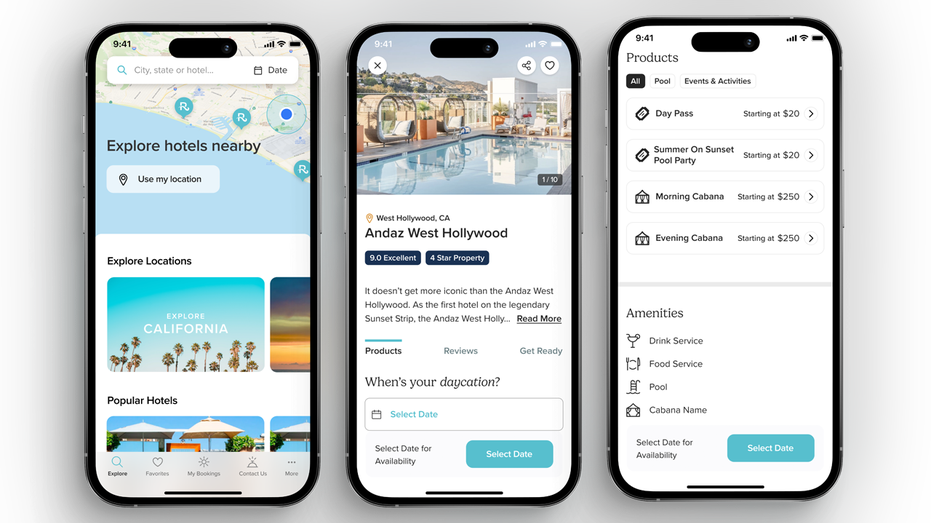 "It's driving incremental revenue, and we can send a hotel well over $1 million," he continued. 
"In addition to that, they do two-and-a-half to three times that in food and beverage spend on the premises."
ResortPass classifies itself as a high-growth startup hospitality company.
GET FOX BUSINESS ON THE GO BY CLICKING HERE
Wolf told FOX Business that ResortPass has fundraised $42 million of venture capital from some of the top venture capital firms and hospitality leaders. 
The brand notably fundraised $26 million in Series B funding in November 2022.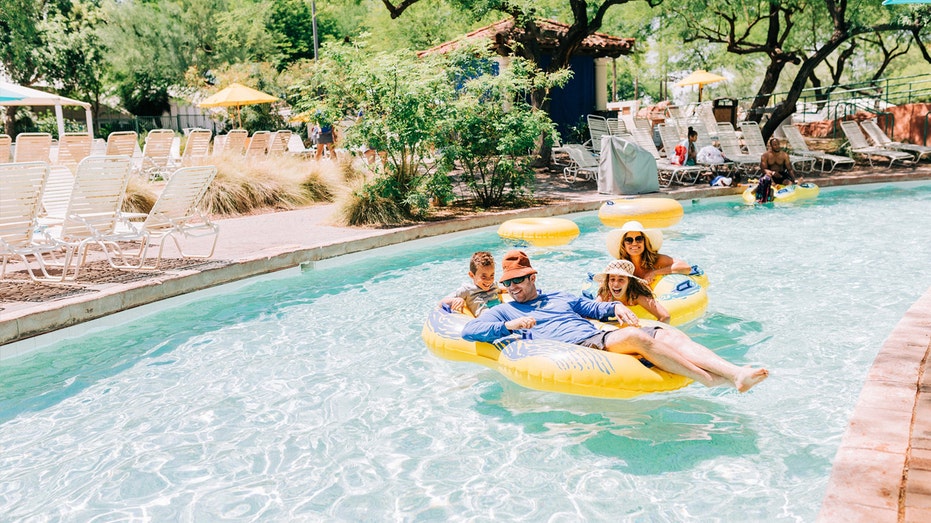 Gwyneth Paltrow, Jessica Alba, Brian Kelly (also known as The Points Guy) and talent agency William Morris Endeavor (WME) were standout names who invested in ResortPass at the time, according to a press release.
Ticker
Security
Last
Change
Change %
EDR
ENDEAVOR GROUP
17.67
-0.30
-1.67%
"We've been really fortunate to have incredible investors who are really relevant to the business from hospitality and wellness and also people that are just great human beings," said Wolf.
"We make our users happy, and we make the hotels happy, and there's something really special about that," he continued. 
"What's incredible about this is that the vast majority of the hotels have never offered day access before. It's been really exciting getting to create this industry in conjunction with our hotel partners."
GET FOX BUSINESS ON THE GO BY CLICKING HERE
ResortPass isn't the first pass-focused online booking platform Wolf has headed up. 
From 2014 to August 2018, he served as the global head of operations of ClassPass, a service reservation company that allows users to book fitness classes, salon appointments and spa treatments.
For more Lifestyle articles, visit www.foxbusiness.com/lifestyle.