The Maricopa County Home & Garden Show, the largest home show in the Southwest, returns to State Farm Stadium in Glendale, Friday, July 14-16, featuring hundreds of vendors and dozens of seminars and workshops.
In its 30th year, the show offers a chance to support Arizona businesses, enjoy the outdoor garden atmosphere and sample food and beverages — in addition to hundreds of home improvement, design and landscaping products and services offered at exclusive show pricing.
"I'm very excited about the educational seminars that will be part of our July event," said Katie Jones, show manager.
"We have local experts providing tips on home organization, choosing flooring, a discussion panel with solar experts and more. Everyone will leave with inspiration for their home and that's what makes the Maricopa County Home and Landscape Show special."
Show attractions include:
Ask a Master Gardener: The University of Arizona Master Gardeners are highly trained experts in everything from vegetable gardens to trees to soil prep. Watch and learn as they discuss and demonstrate the basics of gardening and how to maximize space. Discover how to prep a garden for an early spring harvest, what and when to plant to be a successful desert gardener and how to get the most from citrus trees.

Handmade Headquarters: Sign up for free make-and-take crafts, including customized candles, silk flower arrangements, peyote stitch bracelets and more.

DIY Demos and Seminars: Gather tips on how to maximize space and declutter the home by learning about the history of color and how it influences people's moods. Discover various types of flooring and their durability as well as different installation techniques. Plus, watch and learn as three solar companies go head to head answering everything needed to know about solar in the first panel discussion hosted by Home and Garden Shows.

Design Your Backyard Oasis: Free walk-up landscape consultation and take-home design with the landscaping professionals, a value of $350. Don't forget to bring existing backyard pictures and measurements for a personalized session.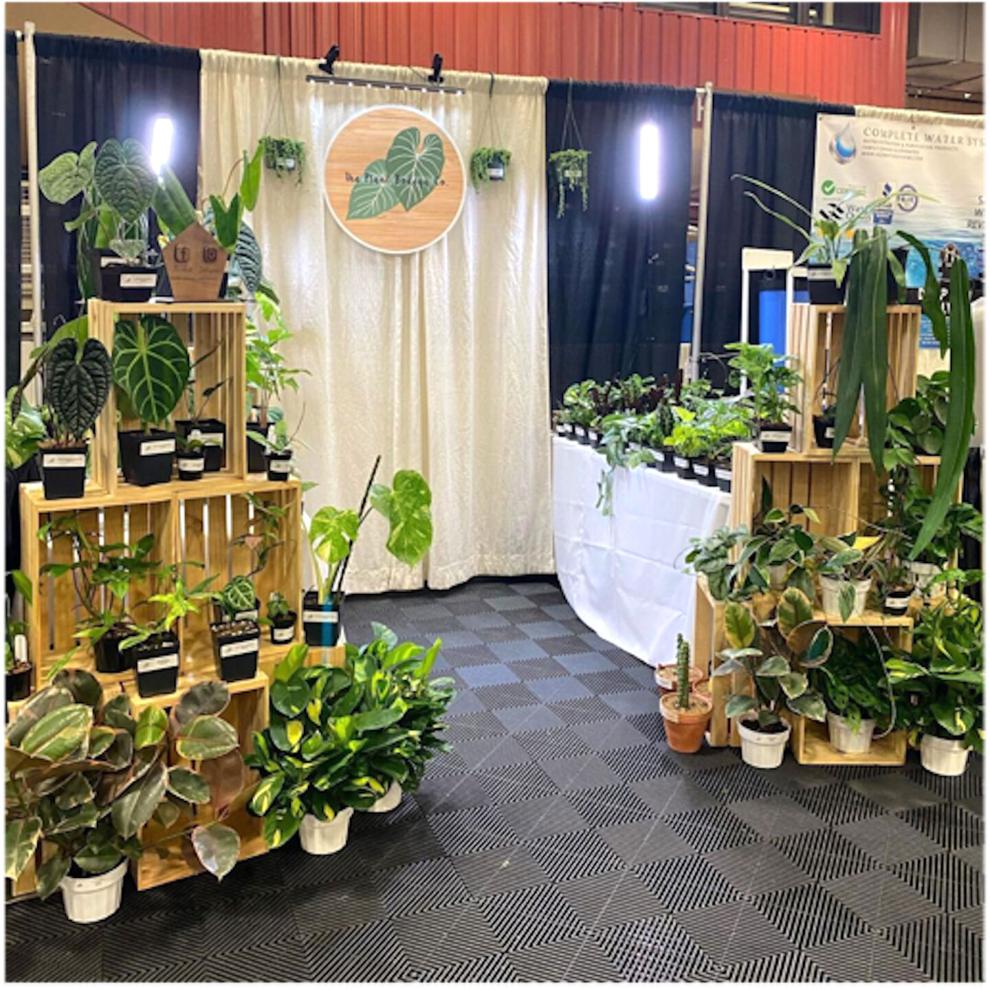 Also at the event, participants will have the chance to help a local child in need. Nearly one in four children under the age of 18 in Maricopa County lives in poverty, leaving many families unable to buy the essentials that will prepare their students for learning.
Those who donate a new backpack for a Maricopa County student will receive two free admission tickets. Participants can also receive one free admission ticket when donating five of any of the following school supplies: four pack of glue sticks, pack of ballpoint pens, box of No. 2 pencils, box of colored pencils, box of water-based markets, box of crayons, dry erase markers, single subject spiral-bound notebook, package of loose-leaf notebook paper, pocket folders and scotch tape. Find more information at schoolsup.org.
General admission is $10 daily for adults, $3.50 for kids ages 3 to 12 and free for children two and under. There are also a number of discount ticket options available.
A senior morning will be hosted Friday, July 14 from 10 a.m. to noon, where admission for guests 60 and older will be $6. On customer appreciation days, scheduled for Friday and Sunday from 2 to 4 p.m., admission is $5. Admission is $7 for those with a military ID all three days of the show.
To sign up for discount tickets, visit MCHomeShows.com.
In addition, attendees with a birthday in July can stop by the pink prize tent for a free special gift.
The Maricopa Home & Garden show takes place from 10 a.m. to 5 p.m. Friday, July 14 through Sunday, July 16 at the Arizona State Fairgrounds, located at State Farm Stadium 1 Cardinals Dr. in Glendale.
For more information about the Maricopa County Home & Garden Show, call 602-485-1691or visit MCHomeshows.com.