When I moved away from San Francisco, a dear friend reminded me that the city would move on without me.
No other city's identity fluctuates like San Francisco's. In the years I resided there, SF was the west coast's urban oasis of innovation and culture. It was a hippie hotbed and a home to tech bros and overpriced closets called apartments. Ground zero for California's equity and housing issues. But every return rekindles my affection for California's Golden City.
And, now, there's one more reason to love SF. The new 1 Hotel San Francisco boasts prime real estate on the Embarcadero. Even on foggy mornings, floor-to-ceiling windows in many of the property's guestrooms present the Bay Bridge, the Ferry Building, and Claes Oldenburg and Coosje van Bruggen's pop-art sculpture Cupid's Span. While the proximity to downtown is surely appealing, what's most exciting about this luxury hotel is its sustainability measures.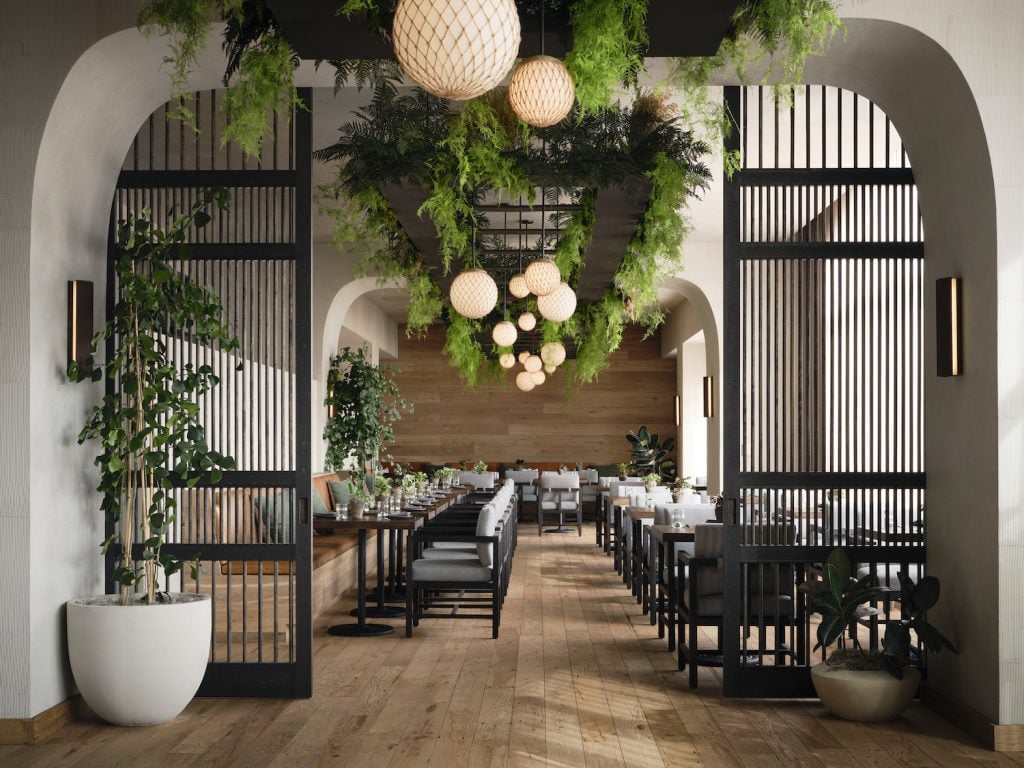 Salvaged oak flooring and reclaimed redwood beams from the old Bay Bridge provide a soft, natural welcome into the lobby "living room" area.
Traditional guestrooms are both cozy (yes, in San Francisco speak, that means small) and decadent. Thoughtful touches abound, like Kassatex linens, real plants, water refill stations and in-room glass carafes to lessen plastic bottle usage, refillable Bamford bath products, plush robes and slippers, and Nespresso machines (though the hotel boasts that the pods are recyclable, this doesn't exactly align with the property's lofty sustainability goals).
Over at Terrene, the bayfront farm-to-table restaurant, the after-work crowd spills onto the terrace in the evenings for mushroom flatbreads and vegan sliders.
Other notable highlights include a 24-hour Field House gym, rooftop yoga and fitness classes, the Bamford Wellness Spa (which might feature the only outdoor rooftop bathtubs in SF), complimentary e-bikes, and the Audi e-tron house car. This month, the hotel is also offering a Thanksgiving dinner, a sound bath, and a pottery workshop.
Around every bend, mindful guests can feel the intentionality of the property's design, a thoughtful blend of the city's varied high-tech, high-minded, and hippie identities. Without being preachy, 1 Hotel aims to educate guests about sustainability—there's a rooftop apiary and chef's garden. In-room literature explains that everything from workers' uniforms to closet hangers are made from recycled materials. Showers have timers to limit water use.
But, at the end of the day, the lasting effect is one of comfort at a hefty price tag in an inspiring city troubled by equity woes visible out those palatial windows.