From world premieres, the Juno awards, a new tomato variety, the possible revival of exotica music and more, Edmonton has lots of exciting things set for the year ahead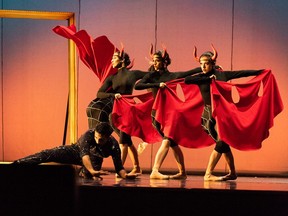 Reviews and recommendations are unbiased and products are independently selected. Postmedia may earn an affiliate commission from purchases made through links on this page.
Article content
As we turn into a new year, 2023 is already chock-full of art and entertainment to get excited about. Projects and events are being planned, artists and creators have new work waiting to be released, and hotspots to eat and drink are poised to be unveiled. The YOU team has compiled a list of some of the brightest highlights in the year ahead.
Article content
As we start a new year, many of us are hoping for experiences of joy. That's why I'm excited for the Edmonton Symphony Orchestra's upcoming performances of Beethoven's Symphony No. 9, his so-called Ode to Joy at the Winspear Centre May 4 and 6. Written at a point in his life when he was almost completely deaf and the public wondered if he was finished, this symphony is a triumph, not just of Beethoven's genius, but of the human spirit.
The themes of joy, friendship and unity are present in the music, but also the performance itself as the ESO is joined by an all-star cast of soloists led by renowned conductor Michael Stern and four Edmonton choirs featuring singers of all ages. If there's one classical performance to attend in 2023, this one's sure to please.
Article content
— Aaron Au
Page turners
In the depths of winter, we look forward to the light offered by new literary releases and the publishing calendar is already ripe with new titles from local authors. Here are a few to watch for.
Lorna Schulz Nicholson will release What to Bring in March, a children's book written from the perspective of a five-year-old about the trauma faced evacuating ahead of a forest fire. Nicholson used her experience of evacuating ahead of fires in Penticton, B.C. in 2019 to inform the book.
Sarah Everett's middle-grade book The Probability of Everything is already causing a buzz, an adventure story about the end of the world, coming in June. The book turns from adventure to grief and loss, a combination that will bring in audiences of all ages.
Article content
Finally, Premee Mohamed will release We Spoke Through the Mountain this fall. The book is the sequel to The Annual Migration of Clouds, an award-winning dystopian future science fiction novel set at the University of Alberta.
— Justin Bell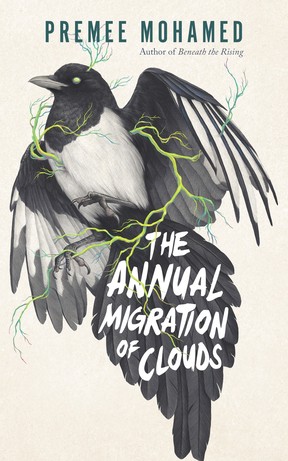 Dramatic spotlights
When local artistic directors commission or support the creation of new plays, audiences get a delicious sample of the talent bubbling in the community. But new works, which can be a risky venture, also sustain writers and other theatre professionals and contribute to the rich tradition of Canadian storytelling.
There are at least five new productions debuting in 2023 that have me all worked up. They include January's immersive performance production by Workshop West of Unsung: Tales from the Front Line (created by Heather Inglis in collaboration with Darrin Hagen) as well as The Citadel's groundbreaking musical Prison Dancer (by Romeo Candido and Carmen de Jesus) to be seen in May.
Article content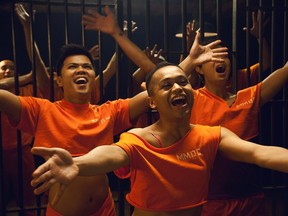 Shadow Theatre's Fresh Hell (by Conni Massing) and 10 Funerals (by Darrin Hagen) make their respective debuts in January and April. Christine Lesiak's The Space Between Stars is set for its world premiere at SkirtsAfire Festival in March.
— Liane Faulder
Canada's best
Edmonton last welcomed the Juno Awards back in 2004 when Alanis Morissette hosted in her now-famous nude suit. Far more than a single awards show, it was an exciting week where the biggest names in Canadian music descended on our city playing intimate concerts, interacting with fans and even hitting the ice at Rexall Place to compete for the Juno Cup.
I covered the ceremony's red carpet that year and briefly chatted with Chad Kroeger and crew ahead of Nickelback winning Group of the Year and Fan Choice.
Article content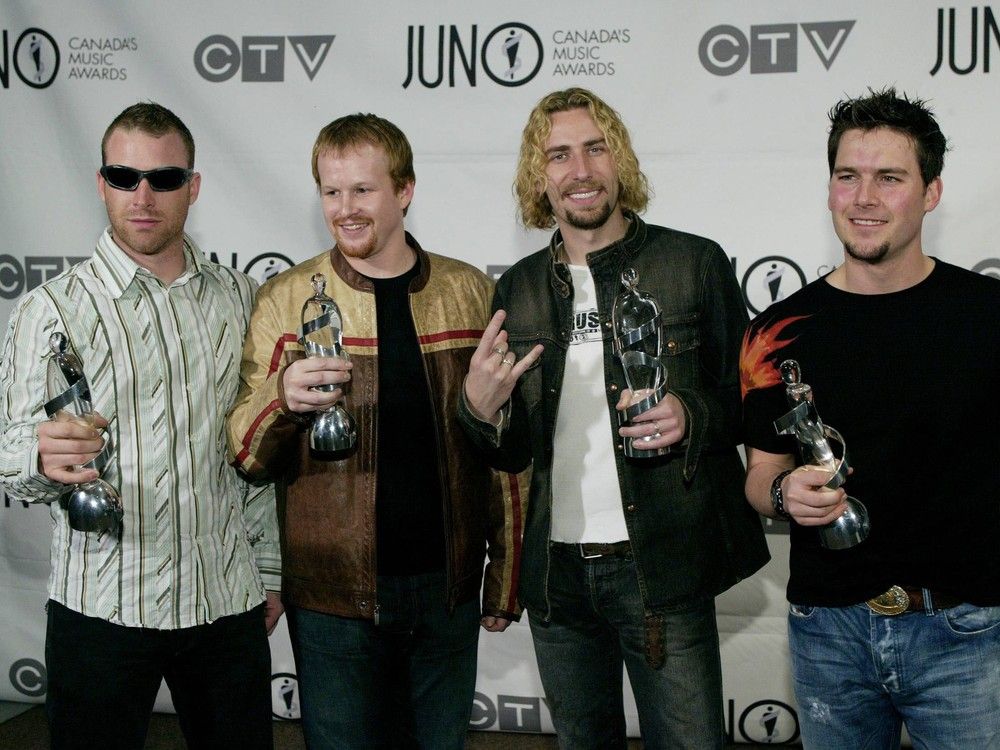 Nickelback posing with their Juno awards at Rexall Place in 2004. This March, the 52ndannual Junos return, as will Nickelback. The band is the 2023 Canadian Music Hall of Fame inductee and, along with Calgary's Tate McRae, is set to perform at the awards ceremony hosted this year by Simu Liu and broadcast live Mar. 13 from Rogers Place.
Watch here for updates as the party approaches.
— Jenny Feniak
Designer seeds
I'm looking forward to continuing my hobby of growing heirloom tomato varieties I haven't yet tried in 2023. I've ignored many heirloom varieties in the past but have found heirlooms to be tastier than many new introductions.
This coming year my focus is mainly on yellow varieties and my list includes 'Kelloggs Breakfast', 'Golden Queen' and 'Yellow Brandywine'. But I'm excited to see a new introduction called 'Pink Delicious' showing up in online seed stores. This variety is an All-America Selections winner from 2022. It's reputed to have an excellent taste and be sweeter than regular pink tomatoes. I'll keep readers updated in Growing Things.
Article content
— Gerald Filipski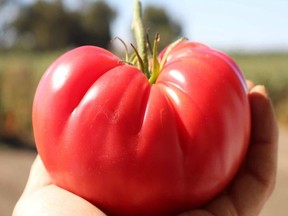 A moving canvas
It's been far too long since I've been to a ballet, and Botero is just the ticket to get me back there in 2023.
Choreographer Annabelle Lopez Ochoa based the ballet on the life and works of painter and sculptor Fernando Botero. The figurative style of the 90-year-old artist from Medellin, Colombia is so recognizable, it earned its own term, Boterismo.
Ochoa's full-length ballet, expanded from a one-act performance that debuted in Colombia in 2021, will have its world premiere under Alberta Ballet in May 2023.
I'm fascinated by the idea of translating paintings into dance, especially such distinct works as those of Botero. This is not the choreographer's first piece based on a painter's work and life — she debuted a ballet about Frida Kahlo with the Dutch National Ballet in February 2020. I wish I could have seen Kahlo, so I will not miss out on Botero.
Article content
— Angela Johnston
Lustful libations
For 2023 I'm looking forward to a number of wine bars finally opening, including Darling, which started as a pop-up a year or so back focusing on natural wine. They'll be almost next door to Color de Vino on the east end of Whyte Avenue.
For old-school wine fans, the reopening of Bibo in the Old Strathcona Hotel is extremely exciting, especially after it shuttered back in 2016 in its original location on 89 Avenue and 99 Street.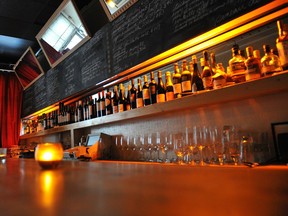 There are also whispered rumours of a few other interesting places set to open this year, including a Tiki Bar in the downtown core. If we're especially lucky and it's wildly successful, maybe Edmonton will become ground zero for an affiliated revival of exotica music.
— Tom Murray
Article content
Out of the dark
A new horror movie was spotted filming in various locations around Edmonton including the Glenora Community League through the last couple months of 2022. Sources confirm it's Dark Match, written and directed by Lowell Dean, the Regina filmmaker responsible for the camp-cult film duo, WolfCop and Another WolfCop.
The film follows "a small-time wrestling company (that) accepts a well-paying gig in a backwoods town only to learn, too late, that the community is run by a mysterious cult leader with devious plans for their match."
If the film is anything like Lowell's previous projects, it promises to be a fun and frightening time. While internet sources do not yet provide a release date, this reporter is hopeful Dark Match makes a debut in 2023.
— Savannah Parker
Culina Mill Creek restaurant to shut down, Bibo to move

Growing Things: All-American Selections, the tomato edition

Nickelback to enter Canadian Music Hall of Fame at 2023 Juno Awards