We are often asked by our readers how to get started in IT. In response to this question, we asked our community (Check out our Discord!) and considered what they had to say. In this article, we cover things like entry-level jobs, certifications, and more!
We are often asked by our readers how to get started in IT. In response to this question, we asked our community (Check out our Discord!) and considered what they had to say. In this article, we cover things like entry-level jobs, certifications, and more!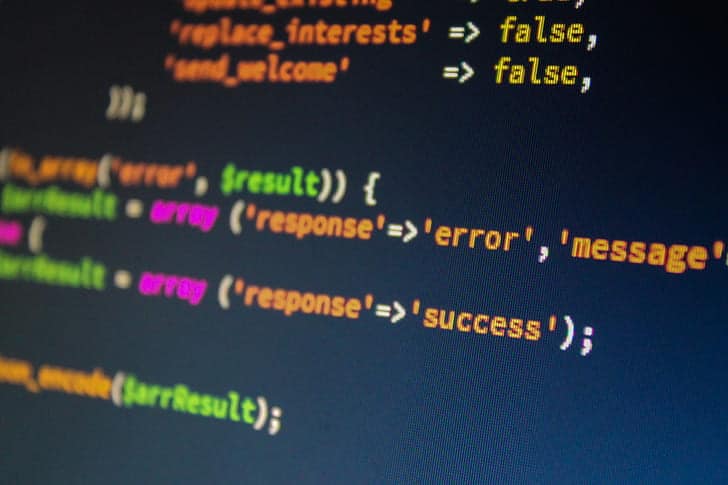 Certifications
A common approach for people to get their foot in the door is obtaining industry-related certifications. They provide an excellent opportunity to acquire marketable skills and demonstrate to employers that you are knowledgeable and dedicated. Let's explore a few companies and the various options they offer.
CompTIA
CompTIA is a respected company specializing in beginner to intermediate certifications. They offer everything from Cloud, Security, or Linux certifications to Management and Penetration Testing certs. Many beginners often choose to get three to four certifications, each increasing in prestige and difficulty. Here, we will cover the two most relevant for beginners.

CompTIA A+
The first, and by far the most well-known, certification is the CompTIA A+ certification, which consists of two ninety-minute exams.  The new 1100 series exams feature a wide array of topics, including but not limited to mobile devices, networking, hardware, virtualization, operating systems, basic security, and even cloud computing. This comprehensive set of topics leads many to consider it one of the premier entry-level credentials. It should be the starting point for anyone wanting to become more familiar with computers and technology.
CompTIA Security+
Another highly respected option is the Security+ certification. It requires passing a single, more challenging exam compared to A+ exams. Consequently, this certification carries more recognition among hiring managers. It also fulfills the DoD 8570 directive, which is required for some jobs. Covering policy, cloud, mobile, IoT, compliance, risk, and even laws, it is an excellent start for anyone who is a computer-literate beginner who may not need the A+. When paired with Secret or Top Secret Security Clearance, you can become very marketable.
(ISC)2 Certified in Cybersecurity (CC)
(ISC)2 is recognized for its professional certification series, which usually requires one year of experience. This makes them very impractical for beginners to obtain. However, they recently released a new certification called the Certified in Cybersecurity (CC for short). It is designed to be an introduction to Cybersecurity for those who lack job experience. They are offering free vouchers to the first one million people who sign up and pass the exam. After passing, you must pay a fifty-dollar Annual Maintenance Fee (AMF) and obtain forty-five Continuing Education credits within three years to retain it. The topics covered are similar to the CompTIA Security+, and it is considered a decent, free practice test before you take the Security+, but there are minor differences in content between the two. Due to its recent launch, it is less recognizable and established and, therefore, may not get you hired. However, it is an excellent option for anyone with test anxiety looking for a practice run before a more expensive exam or for those interested in getting started in the (ISC)2 ecosystem.
Google Career Certificates
Everyone knows Google. That is why their relatively new Career Certificates have exploded in popularity over the last few months. They have everything from Marketing and Project Management to IT Support and Cybersecurity. Those last two are the ones we will discuss here. These certificates are priced on a subscription course-based model. You must pay forty dollars a month for access to a course, but a seven-day free trial is also included. Once you complete the course, you are awarded the certificate. That means that if you are efficient enough, you could do the course for free! However, if you take a while, you could end up paying a few hundred dollars. There are also discounts for the CompTIA exams upon completing the certificates.
Google IT Support
The Google IT Support course covers all Networking, IT Support protocols, Operating Systems, and System Administration. Some institutions also award college credit for completion of the course. It is designed to prepare you for the A+, and a dual-credential digital badge is awarded upon completion of both certifications. A considerable number of people claim that this certification has single-handedly secured them a job. Still, it is unlikely that the certificate was the only factor in the process. This certificate will give you a solid foundation in everything IT, allowing you to specialize and dive deeper into the industry.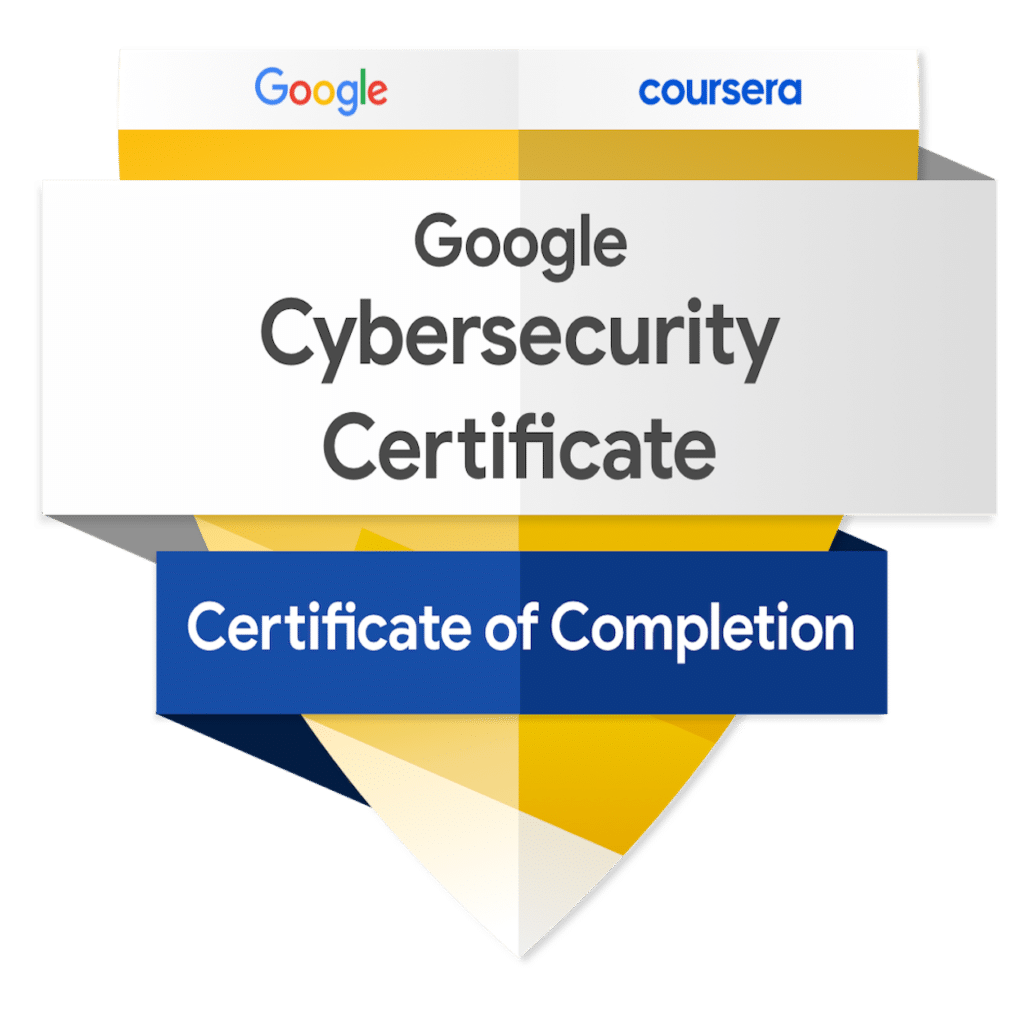 Google Cybersecurity Professional
The Google Cybersecurity Professional course is very similar in structure and function to the IT Support course. However, the topics are distinctly different. For one, this course covers programming with Python and SQL. It also goes into more depth with Linux and Networking. This certificate serves as the logical next step after the IT Support course. This certificate is relatively new and therefore lacks recognition, but it does provide marketable skills that you can showcase on a Homelab or GitHub page.
Homelab
Not everyone has the financial resources or interest to spend on certifications. Some prefer to learn hands-on or through a trial-and-error approach. Providing services or emulating enterprise networking in the comfort of your own home is called Homelabbing. This is how I got started, and it proved equally effective when I could showcase what I had learned.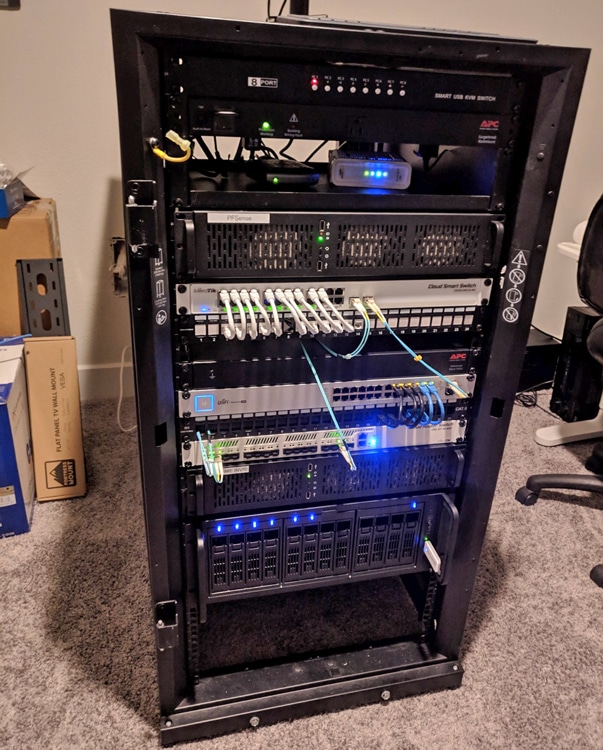 Most people start their lab with a Raspberry Pi, but they can be hard to find due to the recent shortages and price increases. Other common devices like PCs or Thin Clients are fruitful options. My journey started with Nextcloud and a personal website. Over time, my lab exploded with new services after I discovered amazing online communities that offered an abundance of ideas and examples. After labbing for a few months, I met a stranger and mentioned in passing that I had a homelab. That conversation got me a job. If you can effectively articulate what you have learned and how it works, you can market those skills to employers.
Help-desk Jobs
Help-desk, or L1 support, jobs are the most prevalent beginner jobs in IT. The requirements are generally minimal and are not meant to be long-term jobs. The point of getting a help-desk or L1 support job is to gain experience for your resume and to learn skills. During your time at this job, continue striving to improve your skills by pursuing new certifications, taking courses, or building out your home lab to advance your career. Additionally, prior work experience, even if unrelated to technology, can be advantageous when applying for jobs. Networking is also crucial at this stage. Contact people on social media, offer to shadow higher-level people at your company, and look for internships and job openings.
Conclusion
There are so many ways to get started in IT. Sometimes, a well-placed contact can provide an introduction that leads to a valued position. Internships can lead to long-term employment and build that important contact list. While there is no single "best" method,  focusing on credentials, homelab projects, and work experience can boost your chances of advancing your career and landing your dream job.
Engage with StorageReview
Newsletter | YouTube | LinkedIn | Instagram | Twitter | Facebook | TikTok | RSS Feed