A union-backed measure that would compel Los Angeles hotels to fill vacant rooms with people without housing is headed for a vote this spring, sparking a divisive debate over the role hotels should play — if any — in combating the homelessness crisis.
Supporters of the initiative argue that unoccupied hotel rooms are an untapped resource in the fight against homelessness, while opponents claim such a program could create unsafe environments for both guests and hotel staff.
The move comes as the number of homeless people in Los Angeles soared to an estimated 46,000 in June, a 10% jump from last year, the city reported. 
One of the most vocal critics of the measure is the American Hotel & Lodging Association (AHLA), with CEO Chip Rogers calling it "one of the worst ideas we've seen."
Known as the Responsible Hotel Ordinance, the measure was brought forth by Unite Here Local 11, the union representing more than 32,000 hospitality workers throughout Southern California and Arizona. The ordinance will be on the city's March 2024 ballot after Local 11 gathered more than 100,000 signatures supporting the initiative. 
The union says the ordinance intends to "help address the affordable-housing crisis" and "provide temporary lodging for unhoused families and individuals." 
Some of those people who are homeless are hotel employees themselves, said Kurt Petersen, co-president of Unite Here Local 11, adding that L.A.'s high cost of living has resulted in "hotel workers who can't pay their rent or are living in their cars."
Peterson said community support for the initiative "was overwhelming."
"Our members went to the doors of Los Angeles residents, and it was easier to get them to sign this than it was to get them to sign anything else we've [ever pushed] for," he said. "People will vote for housing."
Under the initiative, L.A. hotels would be required to inform the city of their available rooms. The city could then direct homeless people to those rooms and provide payment in the form of prepaid "fair market rate" vouchers. The ordinance would also prohibit hotels from discriminating against homeless people for using these vouchers.
"The national hotel lobby, the AHLA, has decided that they want to defeat this measure because they do not think that the hotel industry, or the tourism industry, has any role in fixing our most important crisis, which is housing, here in Los Angeles," said Petersen. "And at the same time, they're not interested in paying a wage that allows people to live in Los Angeles."
Safety concerns for guests and workers
The AHLA's Rogers, meanwhile, alleges that the Responsible Hotel Ordinance could put staff and guests in danger as well as impact L.A.'s desirability as a destination.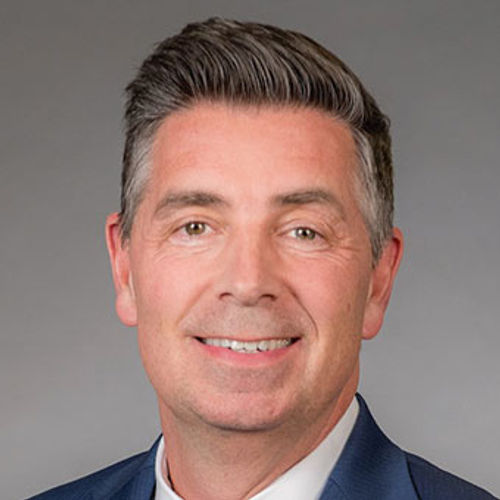 Chip Rogers
"First and foremost, this is putting the safety of hotel workers in jeopardy," Rogers said. "The people that work in the hotels and guests are going to flee. They're not going to stay in Los Angeles hotels."
With the outcome of March's vote unknown, Rogers predicted that some travelers, as well as meetings and event planners, are likely to hold off on booking L.A. hotels in the year ahead. 
"If I'm planning an event for the second half of 2024, I'm probably looking at a different city," Rogers said. "I wouldn't want to go to Los Angeles. And so, the closer we get to March, if [Local 11 is] not willing to pull this off the ballot, the more economic damage there's going to be."
This potential pullback would come as L.A.'s meetings and convention business continues to lag behind 2019 levels, when it generated approximately $24 billion for the city — more than the leisure travel segment, said Adam Burke, CEO of the Los Angeles Tourism & Convention Board. During the board's annual Market Outlook Forum held last month, Burke said meetings and conventions were only 81% back in 2022. 
David Sherwyn, a professor of law at Cornell University's School of Hotel Administration, said that creating "affordable housing in big cities is a big issue" but echoed Rogers' concerns around safety.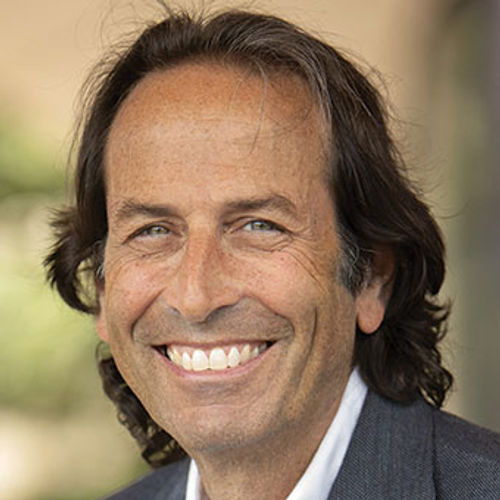 David Sherwyn
"As a hotel, you have a duty to your guests, and that includes a duty to protect your guests from other guests," said Sherwyn, adding that a "significant percentage" of L.A.'s homeless population may also be dealing with untreated mental illness. 
And whether or not hotels should be part of solutions to combat homelessness, Sherwyn said they are not qualified to do so. "Hotels are simply not set up to handle a population that needs more supervision than your general hotel guest," he said.
Unite Here is organizing strikes
The controversy surrounding the Responsible Hotel Ordinance comes as Unite Here Local 11 stages a wave of rolling strikes throughout the region. 
The strikes, which began in early July, have been ongoing after contract negotiations between the union and the Coordinated Bargaining Group, a body representing more than 40 L.A. and Orange County hotels, hit an impasse.
Local 11's initial demands included an immediate $5-per-hour wage increase as well as access to better healthcare, a secure pension plan and "a safe and humane" workload.
The union's latest walkouts occurred in Santa Monica last week, impacting properties including the Fairmont Miramar. 
"And there will be more coming in this wave as we move forward," Petersen said. "Workers are upset, and they don't understand why their employers aren't listening to them. It's just too difficult to live in Los Angeles with the wages that they're being paid." 
Johanna Jainchill contributed to this report.