CITS' Hockensmith Named UMB October Employee of the Month


November 01, 2023
Jen Badie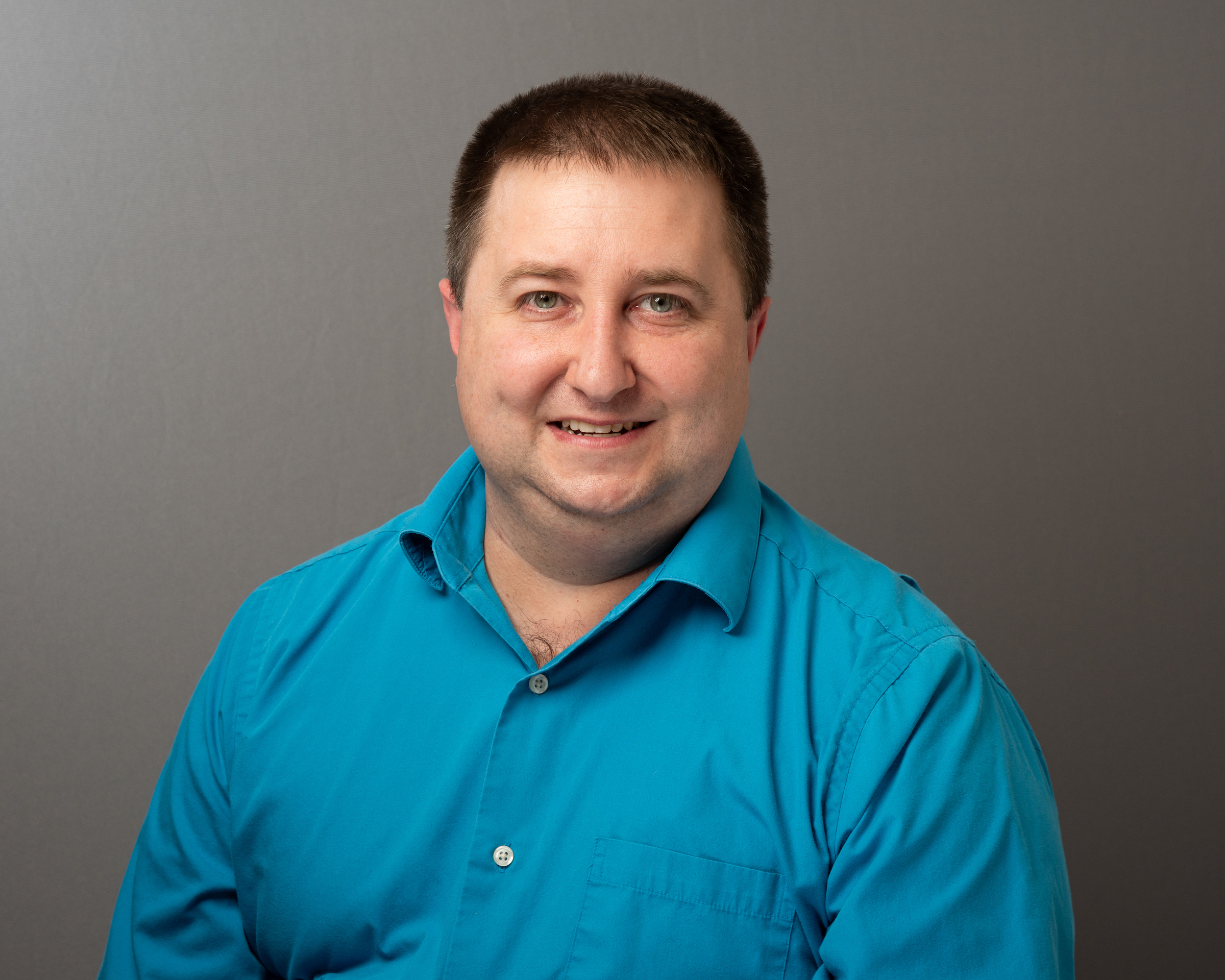 Executive director of central administration information technology services is praised for his knowledge and patience while he and his team provide support and training.
---
When problems occur with a work computer, chances are you hope the person who answers the call for help is patient, knowledgeable, and dependable. And that is how his supervisor, customers, and team describe Tom Hockensmith, MS, executive director, central administration information technology (IT) services, who also is praised as a strong, customer service-driven leader.
Hockensmith was surprised Oct. 5 during a videoconference by University of Maryland, Baltimore (UMB) President Bruce E. Jarrell, MD, FACS, with news that he was the University's October Employee of the Month. Jarrell was joined by Peter J. Murray, PhD, CAS, MS, senior vice president for information technology and chief information officer, who is Hockensmith's supervisor, as well as two dozen employees from around the University.
"Tom is somebody I've known well for a variety of reasons, because of IT and his work on the Staff Senate," Jarrell said. "He's a joy to work with. And so, Tom, we're here to honor you today."
Murray emphasized Hockensmith's customer service.
"Tom is the epitome of customer service and an employee who lives and practices the UMB core values," Murray said. "He provides excellence in service to the people that he supports and promotes a culture of treating UMB students, faculty, staff, colleagues, and co-workers as treasured customers.
"He treats every person with respect and shows empathy for every person's question or issue knowing that it's important to that individual. He's always receptive and polite to individuals and honest and transparent with his communication and support. He doesn't change this persona, even when he's very busy and challenged by work responsibilities."
Hockensmith manages a Center for Information Technology Services (CITS) team of about a dozen employees who keep the computers running for UMB's central administration users such as the President's Office and Human Resource Services. His team does IT security updates, and Hockensmith also oversees the training team.
One of those employees, Deanna Price-Jenkins, senior IT analyst, called Hockensmith "my best resource over the years."
"I know I can come to him with anything, and he helps me with it or directs me in the right direction," she said. "I appreciate Tom for his leadership."
Murray also praised Hockensmith's leadership skills.
"Tom's team really enjoys working for him and with him because he cares about their welfare," Murray said. "He's respectful of his staff's workload and assumes tasks, whether large or small, to help lighten the workload of his colleagues. His leadership results in productive staff members who have positive attitudes and healthy behaviors."
Hockensmith's customers appreciate his willingness to help when problems arise.
"I'm with Public Safety, and everything we do seems like an emergency," said Vanessa Harrington, MS, SHRM-CP, director of security and compliance, UMB Police Department. "If there's a minor IT problem, and we panic, Tom is the voice of calm. He has the patience of a saint, and we appreciate it. He always has the sense of urgency and yet the rationale to say, 'This is going to be OK.' I've seen him in meetings calm us all down and get us through the process, and we greatly appreciate it."
In fact, Hockensmith said his favorite part of the job is helping people. He still occasionally takes calls and helps employees several times a week, though his team primarily handles the day-to-day responsibilities while he manages the big picture.
"It's a team effort to keep the University running, and this is our part," he said. "I enjoy the technology, but I enjoy helping people use it because it can be frustrating and that's what I say that we're here for, to hopefully make it a little less frustrating for people when it doesn't work or if they need help."
Hockensmith said one of the greatest challenges of his job is that technology evolves so quickly.
"It seems like as soon as you help people get familiar with one thing or one way to do something, there's a new thing and a new way to do something," he said. "That constant evolution can make it tricky at times."
But Murray said Hockensmith always is willing to learn those new technologies and pass that knowledge on to his customers.
"Tom is a leader in delivering and supporting technology innovations and teaching his colleagues how to use new systems," Murray said. "He is very willing to learn and embrace new technologies, and he is very patient in working with individuals until they understand how to use these new technologies."
Hockensmith, who has attended several Employee of the Month meetings as secretary of the UMB Staff Senate, said he was overwhelmed and grateful to receive the award.
"It's always great to recognize people. I was shocked and surprised," he said. "I try not to be the person in the limelight."
Hockensmith, who has worked at the University for 18 years, will receive a plaque, a letter of commendation, and an extra $250 in his next paycheck for the award.
He thanked Murray for his support as well as his team.
"I honestly don't think that I would be where I am without them behind me," Hockensmith said.