Art
First Fire artists featured July 27
Artist Amplified on July 27 will feature First Fire artists and hear them share about their experience at The Bray.
The First Fire program invites leading Indigenous artists working in ceramics and pit firing methods to work in Montana in July.
The event is 6:30 – 8 p.m. at the Frances Senska Center for Education and Engagement, 2915 Country Club Ave., or streaming online
Artists Cannupa Hanska Luger (Mandan/ Hidatsa/ Arikara/ Lakota) and Raven Halfmoon (Caddo) are returning to Helena to lead the group with invited artists: Anita Fields (Osage), Tara McCoy (Cherokee), and Jared Tso (Dine) who will convene for an immersive studio experience. Joining us from various regions of the United States for two weeks, each artist brings their own expertise of traditional and /or contemporary pit-firing practices.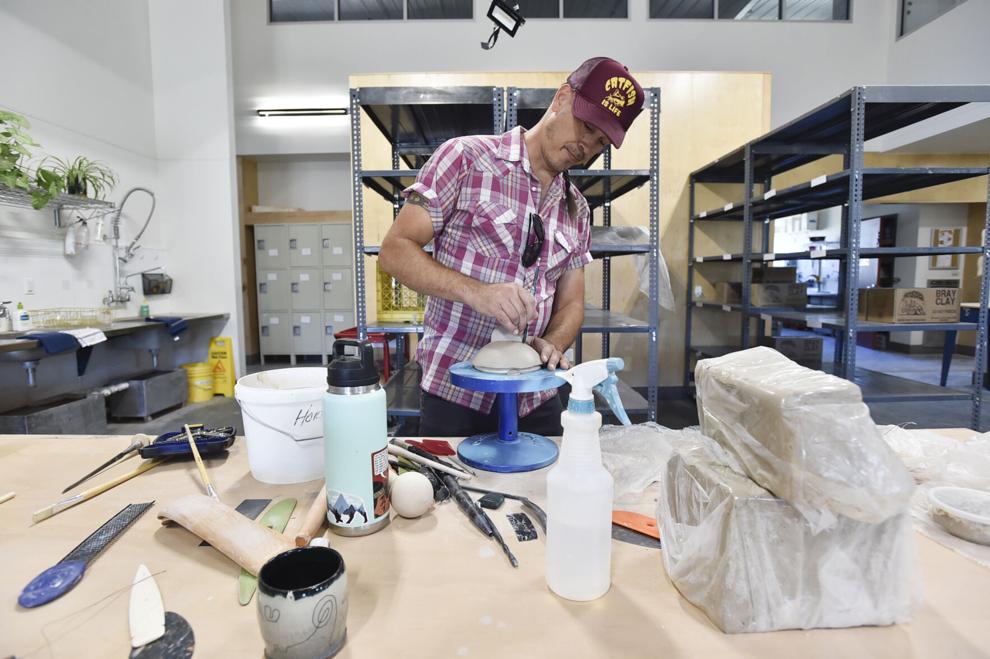 Supported by the National Endowment for the Arts, the program goals include efforts to further the Bray's relationship with underrepresented communities and build relationships with talented clay artists.
Dance
International Arts Festival held
The fifth annual Yellowstone International Arts Festival "Stars on the Yellowstone" will be 8 p.m. Aug. 2 at Yellowstone Hot Springs and Resort, Paradise Valley.
This show includes international artists.
Artists include international superstar and Montana-born Julian MacKay who is a principal dancer of the Bayerisches Staatsballett and graduate of the renowned Bolshoi Ballet Academy in Russia, the Romanian born Francesca Velicu, soloist of the English National Ballet, London.
Velicu will be joined by Josh Fisk who was born and raised in Montana and just finished his first professional season with the Sarasota Ballet after graduating from the English National Ballet School in London.
Cohesion to celebrate 10th anniversary
Cohesion Dance Project celebrates the culmination of its 10th anniversary season on Aug. 1 at The Myrna Loy Center with a performance and fundraising event.
The performance will feature pieces highlighting Cohesion's diverse programming including dancers ages 3-adult, from beginners to professionals, of all abilities, including those with disabilities.
The fundraising will include an interactive art auction, with works by local artists, a dessert auction, and raffle. Hors d'oeuvres and no-host bar will be available.
Doors open at 5:30 p.m., performance begins at 7 p.m. Tickets are $25 for adults and $15 for students, available at cohesiondance.org. For questions about the event call 406-422-0830 or email [email protected].
Music
Rocket to Uranus performs
Rocket to Uranus performs Aug. 2 at Pioneer Park as part of the "Alive at Five" Summer Concert Series.
The weekly event runs 5:30-8:30 p.m.
Natalie Padilla sings at The Myrna
Natalie Padilla and the Growling Old Men will perform 7:30 p.m. Aug. 3 at The Myrna, 15 N. Ewing St.
Montana's fiddler extraordinaire, Natalie Padilla, teams up with Ben Winship and John Lowell for a unique evening of original music.
State Capital band continues series
The State Capital Band continues their 121st summer concert series in Memorial Park, at 1203 N. Last Chance Gulch, at 8 to 9 p.m. Thursday.
The band is directed by Robert Loveridge. Bring lawn chairs or blankets and enjoy an evening of music with friends and family.
The concerts are free and run 8-9 p.m. Thursday nights through Aug. 3.
Theater
'Tick, tick … Boom' coming to town
"Tick, tick … Boom" will be performed Aug. 11-27 at Grandstreet Theatre, 325 N. Park Ave. 
Showtimes are 7:30 p.m. Wednesday through Saturdays and 2:30 p.m. Sunday.
Pulitzer Prize and Tony Award winner Jonathan Larson's semi-autobiographical musical tells the story of Jon, a struggling composer whose life seems to be going nowhere. About to turn 30, Jon grapples with the fear that he will be doomed to wait tables for the rest of his life while his friends grow up and move on.
For tickets, call the box office (afternoons): 406-447-1574
Or order online: www.GrandstreetTheatre.com. Tickets are $27 – Thursdays, Fridays and Saturdays.  They are $23 Wednesdays and Sunday matinees. Tickets are $17 for those 18 and Under
'Little Mermaid' makes waves at Grandstreet
Disney's "The Little Mermaid' will be performed through July 30 by Grandstreet Theater at 325 N. Park Ave.
This musical adventure follows Ariel (Rachel Robinson), a brave and spirited mermaid with a fascination for the forbidden human world.
Showtimes are 7:30 p.m. Tuesday-Saturdays, and 2:30 p.m. Sundays.
Tickets are $23 Tuesday, Wednesday evenings and Sunday matinees; $27 for Thursday-Saturdays and $17 for students 18 and under.
Music
Party at original governor's mansion
The Montana Historical Society invites the public to attend a free summer garden party at the Original Governor's Mansion, 304 N. Ewing St. in Helena.
Visitors can explore the historic house and grounds at their leisure from 10 a.m. to 2 p.m. Aug. 5, while enjoying the Dolce Strings ensemble from 10 a.m. to noon.
Please note that the Mansion is not ADA compliant. Stairs access the front porch, with two flights of stairs inside the house.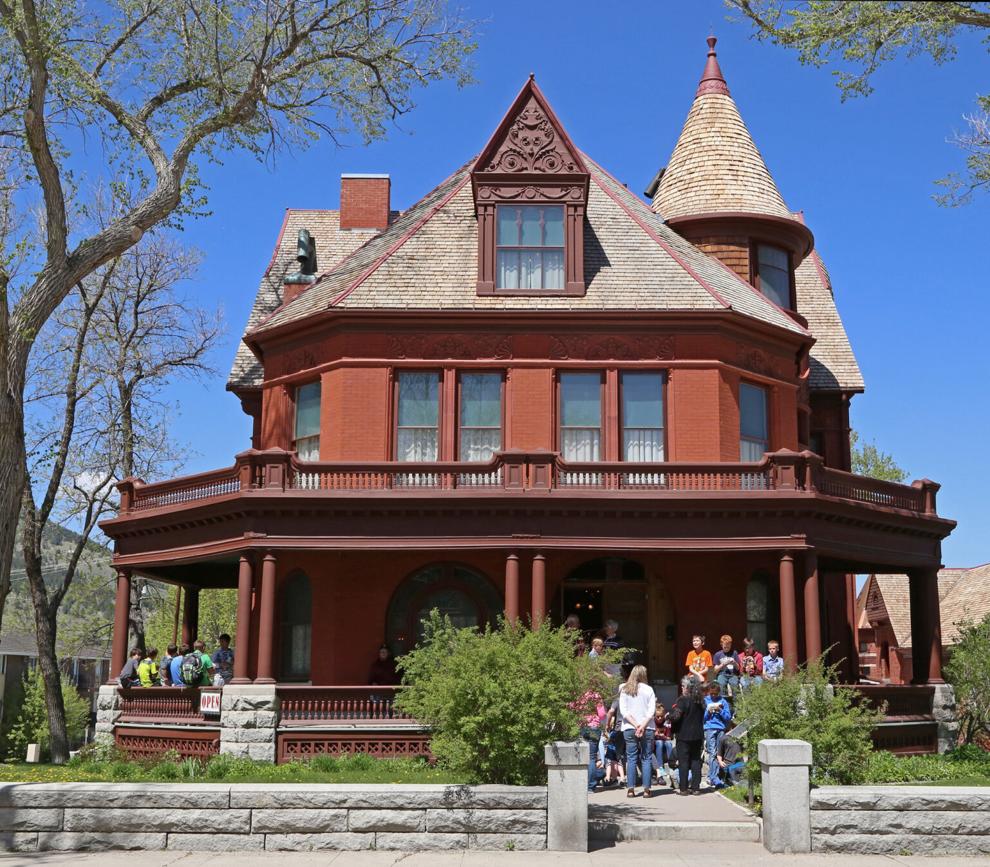 Wilbur Rehmann to perform
July 28 — Wilbur Rehmann on saxophone and Fred Cobb on piano will perform at Benny's Bistro 6-8 p.m. Music includes be-bop, blues and ballads.
Aug. 13 — "Jazz in the Woods" at the Forest Service Moose Creek Cabin, four miles up Rimini Road. Bring a blanket or chair and sit out in the forest and enjoy the jazz of Wilbur Rehmann Quintet with special guest MJ Williams on vocals and trombone. Sponsored by the Discovery Foundation and the Helena National Forest. 6-8 p.m.
Sept. 2 —Blackfoot Pathways Sculpture Garden, Lincoln. The Wilbur Rehmann Quintet performs with special guest MJ Williams. Stroll throughout the Sculpture Garden and listen to jazz.
Helena movie listings
Haunted Mansion, PG-13
Barbie, PG-13
Oppenheimer, R
Talk to Me, R